What's New...
Belt Boldly: Teaching the Contemporary Singer
Wednesday, February 2, 2022 by Gimbey dela Cruz | Webinar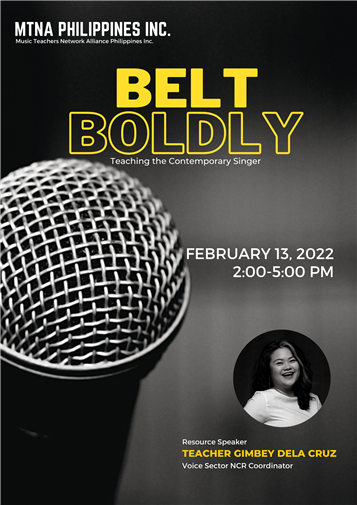 If you would like to sign up as a singer please register through this link:
Singer Sign Up Form
.
We will close the registration when we reach 12 singers.
For teachers, observers, please sign up through
to get access to the zoom meeting.
Happy Anniversary MTNA Philippines and what a fun way to celebrate with month-long activities for our teachers.